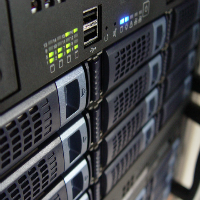 Recover Your cPanel Server from Disaster
Server crashes are one of those nightmarish scenarios that system administrators and website owners are wary of. These incidents can cause loss of data and business opportunity for websites as they can take some time to fix.
cPanel users are encouraged to always back up their files so that they will be able to recover it in case of a server crash, or any other catastrophe.
While there's a native cPanel backup system, it isn't exactly the most reliable nor the easiest to do. Fortunately for cPanel users, there's JetBackup. This third party backup solution has proven to be more efficient and very easy to use even for novice cPanel users. It has become the go-to backup software for many cPanel users worldwide.
Jet Backup has more features than the native cPanel backup system. It can allow users to back up directly to multiple remote destinations, restore only specific files or folders from a backup, and even download files from an already existing remote or local backup.
Aside from having more features than the cPanel backup system, Jet Backup also features a "Disaster Recovery" mode that allows its users to restore a server following a crash.
How to Recover full cPanel with Disaster Recovery of Jet Back Up
Users need to back up all files from a server first before they get to use the Disaster Recovery procedure of JetBackup.
Once this has been accomplished they can start restoring all accounts and files from a backup file by following these steps:
Disable orphan backup deletion by clicking JetBackup > Settings > General Settings and changing the number of "Days to Keep Orphan Backups" to '0'.
Create a new backup destination by setting exactly where the backup destination was created in the old server. This would allow the server to read and index the backups.
Create a different "indexing only" job by pointing it to the backup destination that you have just created. Make sure that you have properly configured the backups folder location by clicking "remote folder on destination."
Clear the indexing cache so that all backups will be re-indexed. You can do this by typing this command from the CLI of the server: "jetcli backup –vfR clearcache"
Go to "Restore Manager" then click JetBackup and Disaster Recovery. All of your accounts will be shown as "Orphaned" backups. You can then select which accounts you would want to be restored. You can also add these accounts to the restore queue.
Once done, you can go back to the orphan back up deletion by clicking JetBackup, then settings, and General settings. You can set your preferred number of days for "Days to keep orphan backups." The default number is 7 days.
Server crashes can be disastrous for any server administrator or web master, but by backing up files regularly and using Jet Back Up, anybody can recover websites and files with ease.