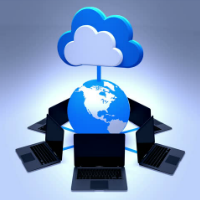 JetBackup's Backup Rotation Feature
JetBackup offers various kinds of different backup methods and destinations for users suited to different need and resources.
Local and Remote Destinations
If you opt for a Local Backup Destination then your cPanel files / accounts are preserved into local folders or mounted devices. You can use a NFS for a Mounted Device Local Backup too.
You can also choose a Remote SSH destination for your backups. This way the backup files are not stored in any local devices or folders but are replicated directly into a remote backup destination from the homedir (the home directory).
Popular Backup methodologies include:
Entire cPanel account backups: The entire cPanel account is copied in its entirety.
Generic file / folder backups: through this particular backup methodology you can single out particular files or folders that you want to save a backup copy of.
Incremental Backup: You can copy only those files which have been generated or modified since the last full incremental backup
"Point-In-Time" Space consuming incremental backups: The most interesting thing while using JetBackup manager is you can schedule a Backup Rotation feature through "Point-In-Time" incremental backups.
Advantages of Backup Rotation
This method strives to use the lowest amount of space during the backup operation by incorporating hardlinks into the fold.
By auto initialising a backup rotation, the user is free from having to worry about data integrity and longevity. Users can alter the time gap of Backup Rotation periods. Heavy activity warrants a smaller gap between consecutive Point-In-Time backups.
A backup rotation for a X GB cPanel account for Y amount of days will consume exactly X GB+Y days worth of new/changed files.
By using Backup Rotation, the user can also schedule backups which skip over accounts of say X GB or X inodes count.
Users can schedule time conditioned backup which take measure of the amount of data required to backup and then JBM can make a smart decision to skip over certain items and perform a backup on certain files or folders. This way "Backup Abusive users" can also find a proper solution to their needs without wasting any resource.
Conclusion
"Point-In-Time" Space consuming incremental backups permitted through backup rotation methodology is one of the smartest ways to schedule a backup and increase its efficiency and curb unnecessary backup abuse. This method is supported by both Local Backup Destinations and Remote SSH locations. For best performance use dedicated servers or HD devices for the backup folder.