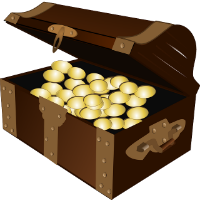 How to sell your backup: The JetBackup way
Introduction
With the help of JetBackup's revolutionary ways of mitigating server migration and data backup jobs, it has become very easy for hosters like you to make some extra money by selling backups without any effort and hassle.
Making money off JetBackup's Billing Policy
Let's take a look at JetBackup's billing policies to clarify how you can make a profit if you start selling backups.
Hosters should keep in mind that to use such benefits they must download and install the WHMCS module and integrate it with their JetBackup account.
With this guide, users will get a free backup as long as their cPanel size is less than 5GB. This attracts a range of users who would like to have a backup space hosted by you.
If any cPanel account size is over 5GB of allotted space, said user is notified and that account will be removed from the backup rotation.
Those users who have a cPanel account that crosses the 5GB limit will be primarily warned about over usage and imminent removal. They shall also be presented with the option of enrolling into a paid program for the extra space for their relative parts.
A step by step guide to set user account limitations
Initially you will need to set up the limits in JBM for users. Follow the WHM -> Jetbackup -> Settings -> Backup Rotation Settings path to reach the settings section.
From the setting page, you will need to choose the relevant "Backup Rotation" option for accounts to backup by following the path WHM -> Jetbackup -> Backup jobs -> Edit your job
Next, you need to make sure that the backup job is linked to the billing system and then it is enabled properly by navigating to WHM -> Jetbackup -> Settings -> Billing settings
Here JetBackup is auto configured to forego accounts over 5GB space. To d that you would need to reach: WHMCS -> Addons -> Jetbackup module -> Services -> Create a new service. You can also set up a product in the WHMCS module from here.

Be careful while assigning service to hosting plans and choosing the perfect pricing tiers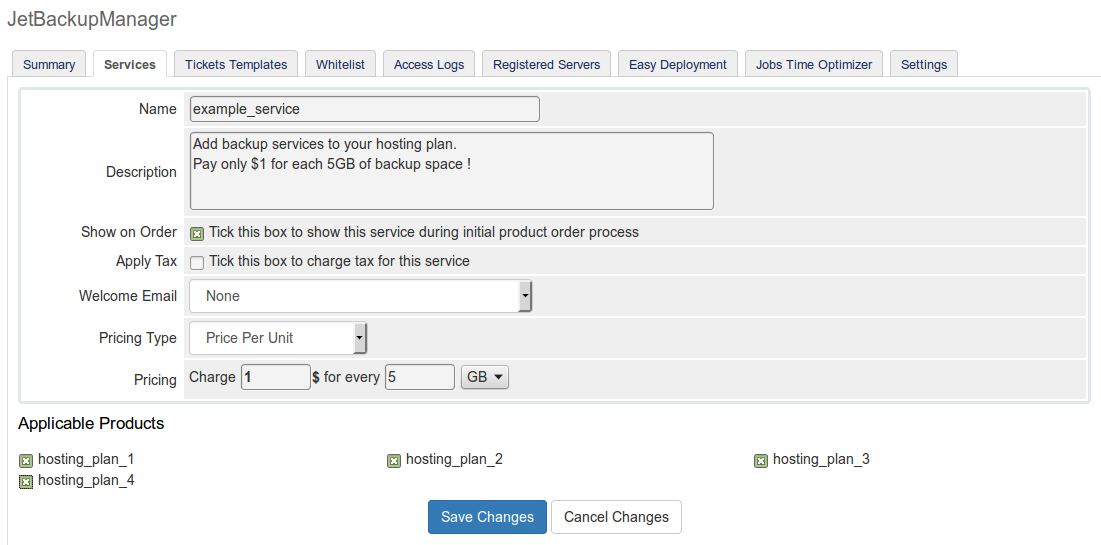 5. Configure your API settings accordingly so that after each backup run, cPanel servers report back to the WHMCS module.

Conclusion
By following this few easy step you too can use your role as a Hoster to the maximum potential and make some quick cash by smartly allocating and selling backup to cPanel clients using JetBackup's billing systems.