cPanel Backup Email
Most running and functional websites need important email addresses and email data in order to be of good service to users. Think of the hassle and headaches that you, as a website owner, would encounter if you lost these valuable data for some unknown reason. This is why it's always best to periodically back up your website data, including emails.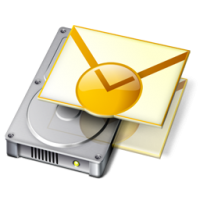 When choosing the best cPanel backup service for your requirements, it is best to choose one that offers a lot of different and practical features, easy to use and understand, and does not cost a lot of money. Jetapps.com backup services offer all these and more.
The Jetapps.com backup software offers many types of backups – ranging from full cPanel account backups, cPanel database backups, cron jobs, emails and more. Right now, we will specifically take a look at backing up emails and the different features surrounding it – like how to backup cPanel user email data, or how to backup cPanel emails.
The user-friendly GUI of Jetapps.com backup service is all you need really in order to perform those tasks and more. For emails, you simply have to go to the E-Mail Backups button, and you would get the list of backed up email data, when they were created, size, and be able to choose what to do with it.
A good feature of Jetapps.com backup software is creating incremental backups, and one of the options you can choose is to incrementally back up your cPanel account emails (contents and mailbox settings), if you wish to perform only that function. You may also choose to exclude some files or folders when backing up data, like for example you want to back up only the email settings but not the content –  all of this is possible with Jetapps.com. Performing tasks such as scheduling to download emails from cPanel has never been easier thanks to this user-friendly software solution.
If you have issues or questions on how to take backup from cPanel using Jetapps.com, there is a product demo version that you can try so you can see for yourself how easy it is to navigate and understand. Everything is laid out in a well-planned and thought of design with you as the user in mind, to set you at ease with what you're doing, because as we know it, backing up large amounts of data can be a tedious task.
The best part about the Jetapps.com backup product is that it is very easy to use and more importantly, it works. Other products may offer the same functions but sometimes takes some getting used to. Users have testified to its ease of use and functionality.
Jetapps.com is so confident with its product that we offer a 7-day money back guarantee if you purchase a license. Should you have any questions with the product or any of its features, we have a 24/7 support staff ready to assist you in any type of need you may encounter. Backing up emails and other cPanel data has never been easier.