cPanel Backup Database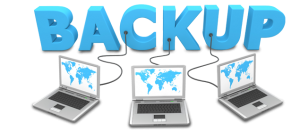 Backing up your website data often is a good idea. Many people running websites have lost data before, whether by accident or done intentionally, and it can be a real pain to have lost the data that you worked hard for. It is a wise thing to back up your database especially if you plan to do some upgrading or making significant changes to your website in order to avoid losing very important data.
If you are in need of an easy but functional cPanel backup service for your website data, JetApps.com is the solution for your needs. We offer a product that is sure to be very helpful to you and your database backup needs. Our product offers a complete cPanel account backup in an easy to use interface. Additonally, one great feature of our backup service is that you can backup files and folders remotely – to remote SSH, remote FTP, Amazon S3, and Dropbox, aside from your local drives. JetApps.com services also will allow you to backup not only your cPanel accounts, but even generic files and folders, which is very useful if you want to backup important files not related to cPanel accounts.
If you use a MySQL database and you have a problem with how to restore MySQL database in cPanel, then JetApps.com is your solution once again. JetApps.com services also allow you to back up your database periodically, and you can even configure it in such a way to make sure a cPanel automatic database backup will occur, at your specified time and date (maybe every week, or every month; depending on your choice). This is helpful so that you don't have to do backups manually every time.
Jetapps.com services are not limited to only backing up databases. You can choose to back up entire cPanel accounts, cron jobs, emails, DNS zones, or even replicate entire folders. A feature of our product is using as little space as possible, thanks to the use of hardlinks. This means that after the first full backup, subsequent backups will only take up space from newer or changed files, making use of space very efficient.
Restoring databases are also easy and very user friendly. If you wish to perform a cPanel restore database, all you need to do is go to the Backup Manager and click the Database Backups icon. Select the specific database you wish to restore, then click the Restore button. You will be directed to a detailed explanation before being asked if you wish to proceed. If you do, simply click Restore again and in a short time, your database will be restored to the point in time you selected. It's that simple.
You can go to Jetapps.com and try the product demo located within the website for you to get a hold of how easy it is to use, and how functional and helpful it is for your needs. The user-friendly GUI is basically self-explanatory and you can browse the multiple functions that Jetapps.com products have to offer.