WHM Easy Backup
As a website owner or someone relying on a website for personal or business, you should always have a backup copy of your site and its contents and not completely depend on the web host for the backup. It is best for you to handle your backups so that you have total control on the whole backup process (including which files and folders to back up), as well as restoring them when necessary. Storing multiple backups in multiple locations is a good idea so that you will always be ready in the event something unwanted happens.
If you are looking for a solution on how to backup WHM or cPanel accounts easily and without any complications attached to it, Jetapps.com offers a backup product that will allow you to store your valuable accounts and data to a destination of your choice – whether locally or remotely to a cloud such as Dropbox or Amazon S3. The Jetapps.com backup service comes with a WHM backup plugin that allows you, either as a user or reseller, a variety of choices when it comes to backups – files backups, cron jobs backups, SSL certificates backups, email accounts backups, database backups, including the option to WHM backup all accounts.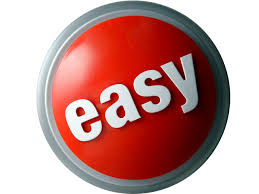 Restoring files and accounts is also a breeze with Jetapps.com. The user-friendly GUI allows you to restore single files up to multiple accounts, depending on your preference. You can easily see the files you previously backed up and one table, and should you wish to restore multiple accounts, the option is under one Restore Manager tab. No need for multiple navigations because the GUI is very simple to grasp and understand.
One of the great features of the Jetapps.com WHM backup script is incremental remote backups, which is very advantageous if you're looking to save space when backing up. In other backups, all files and folders chosen to be backed up are constantly backed up over and over again, despite the fact that some of these files have no changes. In Jetapps.com, you only need to do a full backup job once, as succeeding backups jobs will only back up files and folders that have been changed or updated – files that have no changes are not backed up again as this is redundant, leading to savings in time and space.
You can also schedule backups to occur at a certain period of time, so that it will be an automated job. You can also select the files and folders to back up. For example, you wish to back up only email addresses and not the content – this is possible with Jetapps.com.
You don't have to rely on your web host to do your backups for you thanks to this service that is available. Should you wish to experience it firsthand, you can do so by taking the demo located in the website. Additionally, if you purchase a license, it comes with a full one week guarantee, or your money back if you are not satisfied with the product.