WHM Backup to Dropbox
Why is backing up cPanel and WHM an important thing for people running websites? It is actually more of a necessity, in order to protect your valuable data against unwanted failures, be it due to a software issue or a hardware issue. If that accident happens and you have no backup, that means you have to start your website all over again, which entails a lot of time and hard work. All the time and effort you previously made to set up and run your website and maintain it is basically wasted, since you have no backups. The problem can be compounded if you have a hardware problem and all your data is stored there, which is why it's a good idea to back up files and folders onto cloud servers such as Dropbox nowadays. The good news is, Jetapps.com offers a product that will allow you to back up your data easily, periodically, and even automatically. You will never have to worry about how to backup WHM data when you use the user-friendly program of Jetapps.com.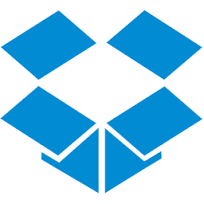 A great feature in the WHM backup plugin of the Jetapps.com software is being able to back up your data to multiple locations, including the popular cloud storage provider known as Dropbox. If you want to back up your files locally, you may do so; but there are several advantages to backing up data on Dropbox. One of them is being able to directly back up to Dropbox, without having the need to pass thru a different server, making it a more efficient process. There is no need to write a separate WHM backup script; just use the Jetapps.com software which is user-friendly and easy to navigate.
Another advantage of this software is using incremental remote backups. This means that once a full backup is done the first time, there is no need to back up the same files all over again, unless they are modified or changed in some way, which will then enable the software to perform a backup. This is useful because future backups done after the first time will not take up a lot of space, especially if you're using Dropbox which has certain limits available. Subsequent backups will also take considerably less time, and can be set to a specific schedule so that automatic backups can be performed.
Restoring full accounts, single files, or entire databases from Dropbox using the Jetapps.com software is also easy, thanks to its very simple GUI that is user-friendly. All it takes is some common sense and you're on your way to performing backups and restores with ease. Not only does Jetapps.com offer multiple backup destinations (including Dropbox), it also offers a wide range of available backup jobs so you can customize the different actions you wish to perform.
Jetapps.com is the perfect solution to WHM backups, thanks to its versatility. A demo version is available on the website, and a 7 day money back guarantee is included if you purchase a license today.