WHM Backup to Amazon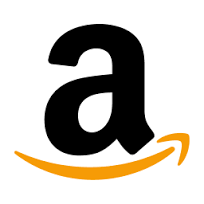 When running your own website, it is imperative to regularly back up your site and its data, in order to prevent any losses and to be prepared if that eventuality comes along. By backing up your data properly, if an unwanted incident occurs and you lose your data, you will be able to restore and have your website up and running again in no time. You have the option to configure WHM to automatically back up certain data of your choice on your server at a regular schedule. However, Jetapps.com has a backup program that includes a WHM backup plugin which allows you to remotely back up your data to Amazon instead of storing it locally.
Backing up data on Amazon S3 has huge advantages, one of which is not taking up space in your local drives or servers. If a major server breakdown happens, you can breathe easily if your data is stored in a remote location that you can access easily. The WHM backup script used by the Jetapps.com software ensures that the data being sent to the Amazon cloud is safe and secure. One notable feature that Jetapps.com products have is incremental backups, which is very efficient since it only backs up data or files that have changed since you last performed a backup. A full backup must only be performed once and then incremental backups can follow. With Jetapps.com's software, you do not need to worry when faced with the question of how to backup WHM and your data.
The very low amount you pay Amazon for storage is well worth it for the quality of service you receive. The same goes for JetApps.com, for a low monthly fee, you get excellent service that covers your cPanel and WHM backup needs, with a very user-friendly GUI and multiple options for you to select. Running a website and making sure your data is safe and secure has never been easier and simpler.
Should you wish to delete certain backups, restore them, or download them into your local drive, you have those options available as well. In the Jetapps.com GUI, all the details you need to know are presented in the screen clearly, and the different options are presented on the far right, making everything simple for you, the user.
Installation of the program is easy as well, and if you purchase a license, we include detailed instructions on installation in the welcome email. For any additional concerns, our 24/7 support staff is just a phone call or email away. Quite a number of users have tried JetApps.com products and have backed up their important files remotely to Amazon as well, with most reporting no hiccups in the process.
You can choose to try a demo of the product either for cPanel or WHM or both, found in the website, so you can see how easy everything is. If you purchase a license, it comes with a 7-day money back guarantee, because we at JetApps.com are very confident with our product – that is it easy to use and it works.