WHM Backup All Accounts
Backing up your website is a necessity when it comes to owning, maintaining, and running a website, be it for personal or commercial purposes. You don't want to lose valuable data, which can happen for a number of reasons, among them accidentally deleting files or via a virus or malware attack. If it does happen and you have no backups, then the time and effort you spent building up your site will go to waste. You would then have to rebuild it if you want it working again. However, if you religiously do website backups, then your effort would be preserved in case something unwarranted happens and data is wiped away. To back up your site with ease and give you peace of mind, use JetApps.com which includes a WHM backup plugin that allows you to back up many forms of data, including any and all cPanel accounts.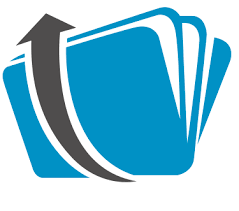 Backing up all accounts, especially if you have several of them, could take a lot of time, especially if you do it manually. With Jetapps.com, there is a built-in WHM backup script that allows you to automatically do full backups of accounts, if that is what you want. However, it is not limited to that, since you can also back up emails, files and folders, cron jobs, databases, SSL certificates, and others.
Incremental remote backups is a highly-regarded feature of the Jetapps.com backup software. This is helpful for those with multiple accounts that take up a lot of space, because by using the power of hardlinks, backing up accounts (after the first full backup) will take less space than usual. This is because only files that were updated or changed are the ones backed up; previous unchanged files no longer need to be backed up again, making the entire process a more efficient one.
Restoring accounts is also a breeze thanks to the user friendly GUI of the software. You can select if you want to do a full account restore, single file restore, download files, restore databases, etc. All options are easily visible and the drop down menus are self-explanatory. It doesn't need a genius or very technically knowledgeable person to figure it out.
Backing up accounts usually take up a lot of space, especially if you prefer to do it locally, which is why the Jetapps.com backup software allows you to back up remotely to a cloud server like Dropbox or Amazon S3. You may choose to perform a backup locally and also remotely if you want your data to be more secure.
Whenever you are faced with a question of how to backup WHM data, emails, files, and cPanel accounts, look no further than the Jetapps.com backup software, the simplest yet most effective solution. You can try to get a hold of how easy it is by trying out a demo on our website, for free. If you are confident in purchasing a license, we offer a 7-day money back guarantee if you are unsatisfied with the product.