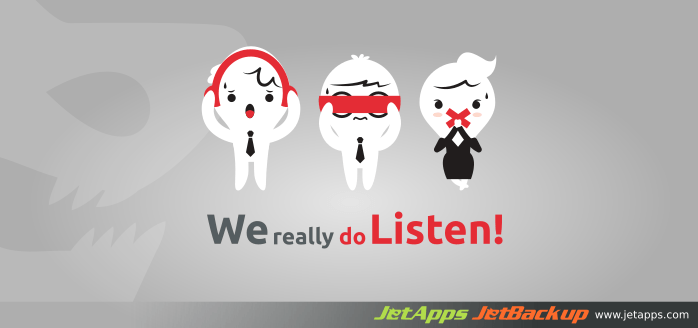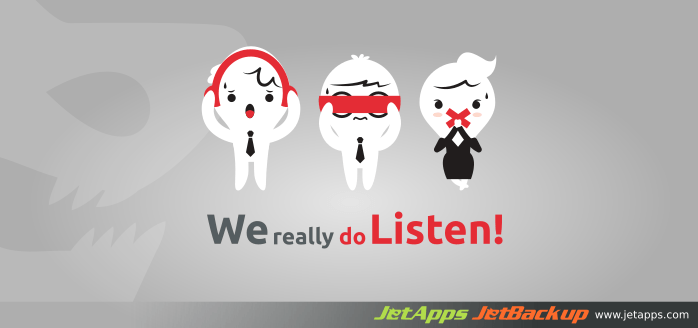 I've been using online services and tools for quite a long time now … I guess you'd call me a dinosaur ;-) Along the years I have came across some great tools which I had no problem paying a substantial amount of money for in order to enjoy them. A tool that as a sysadmin, designer, musician, artist, etc. made my life easier and at the same time was pure fun was worth every penny.
Even though those were great tools, all of them had issues to some extent. Annoying stuff that made me want to code it myself, fix it, improve the UI/UX and so on. Writing to each tool's support had no effect and I just had to get used to it, just like many more like me. Not all services were transparent regarding future releases, bug fixes and communicating with their clients, which made a lot of us feel left out as clients.
We, at JetApps, really took these issues to heart as we designed and developed JetBackup. We have aligned our company's priorities to put caring and listening to our clients at the top. We only hire people who care and will assist our client base as if they were one of our clients themselves.
Here is our recipe for success:
When your server/website crashes, does your backup software support team have your back 24/7/365? With JetApps, when you have a question there is always a fast reply and solution. When you have a new idea, someone is ready and willing to listening!