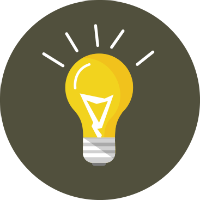 Top 5 Feature Requests: JetApps listens to you
We at JetApps believe that the relationship between JetApps, you and your clients can be maintained in the most profitable and fruitful way only when we allow ourselves to listen to the needs of each other. Keeping in mind the many many requests we have received over our journey, we decided to give more power to you and introduce the concept of feature requests at  http://request.jetapps.com to meet your growing demands.
The JetApps Feature Request Panel
You can share your idea or request with a group of like-minded online business enthusiasts who also are looking to share their valuable experiences with you.
This is an interactive forum where you can post and discuss your own unique idea or feature request. You can comment and discuss other people's ideas as well.
The amount of reach you generate here is a clear indication of how well your idea has been received.
You can sort all the existing discussion threads by popularity or chronologically as well.
The best part here is the freedom of sharing a discussion through their built in social media tool and being able to reach out over on Facebook, Twitter and Google Plus and reaching the maximum viewers.
Top 5 Feature Requests
Let's take a look at some of the most popular feature requests to be submitted and discussed at http://request.jetapps.com
One thing common about all these popular Feature Requests? They have all been added to future versions of JetBackup.
Add support for Backblaze B2 and Google Nearline: An innovative approach that requires Backblaze B2 and Nearline for clients with more demanding backup needs.
Hourly backups: Frequent backups are essential for big clients having huge data turnover every few minutes.
Add rsync.net backup destination
Disable/Enable Jetbackup on a WHM package by package basis: Many of our customers wanted this specific functionality of turning WHM on or off on a per package basis. Needless to say, it was one of the most popular feature requests that we ever received.
Add support for Google Drive: A no brainer but one that was initially missed but added on after popular demand.