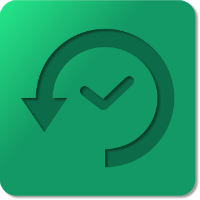 Stay One Step Ahead of Danger With JetBackup's Safety Backups
Backing up your data is considered a best practice in website and server management.  Regularly backing up your server and accounts can provide insurance against all kinds of setbacks, from hacking to server crashes to data corruption. Website developers and administrators should back up their sites before making any changes to ensure that any errors can be rolled back with ease.
In addition to backing up your data, a proper restoration process needs to be implemented as well, as your backups are only as good as the process that you use to restore them. Restoration of data can be a scary concept for novice developers and administrators as in some cases it can be quite easy to make a mistake and cause further data loss! This is why JetBackup has introduced safety backups to help you feel confident that you will be able to roll back the restoration process in the event of an unsuccessful restore.
What are safety backups?
In JetBackup, safety backups serve as a "failsafe" restore point created for the account before the restore process is initiated. This acts as an insurance policy in case the restoration process is unsuccessful. If anything goes wrong with the restore you will be able to go back to the original starting point without losing any data! This allows you to restore backups with confidence that you will be able to return to your original state if something unexpected occurs.
How do safety backups work?
Safety backups are enabled by default, so you should not have to specify their creation during your restore process. If something goes wrong, the safety backup will be ready and waiting for restoration!
In order to restore an account from a safety backup, simply follow the standard restore procedure and choose the "safety" location when choosing your restore point. For a full breakdown of the account restoration process please see the instructions in the following guide:
https://docs.jetapps.com/jetbackup/restore-account-from-cpanel
Warning: Safety backups are deleted automatically by the daily JetBackup cron job, so do not rely on them for future restorations!
Security of websites hosted on a cPanel server should not be compromised, especially with the use of JetBackup's safety backups. Safety backups are just one of the many types of backup services that Jet Backup offers to its users.  A leading backup solution for cPanel, Jet Backup also features the following:
Incremental remote backups. Also called "point-in-time incremental backups" this uses hard links to minimize use of space while backing up accounts. In this, arrangement all future backups will only take space from changed files after the first full back up. Thus only 2GB with 30 days of new or changed files will only be consumed in a 30 day backup rotation of a cPanel account with aforementioned amount of hard disk space.
Accounts databases. In this service, Jet Backup will only back up the account's databases. It won't back up any database that is not assigned to a cPanel account.
Remote destinations. Users will be able to schedule as many backup jobs as they want. Moreover, they can backup their websites or files in various destinations like local backups, remote SS, remote FTP, Dropbox and Amazon S3.
Accounts incremental cron jobs. This will back up only the cron jobs of a cPanel account, with backup created incrementally.
Accounts incremental emails. As the name suggests, this is a backup service that will only backup the emails of the cPanel account, including email contents and mailbox settings. Back up is created incrementally.
Accounts incremental DNS zones. This service only backs up the DNS sonzes in a cPanel account with back up created incrementally.
Directories incremental. This backs up folders and files on the server incrementally to a specified destination. The files don't have to be related to a cPanel account.
Copy an entire folder to a specified destination.
The difference between directories incremental and replicate is that in the former, files will be backed up while keeping a 'snapshots' based filed structure. User will thus have several backup retention on supported destinations like local, SSH, and Amazon.
In replicate, the folder will be backed up as is and cannot save backup retentions.
Jet Backup's WHMCS module also lets users can easily create backup products for their clients and link them to existing hosting accounts.
With the numerous backup services offered by Jet Backup, users need not worry about their data potentially getting lost or compromised.