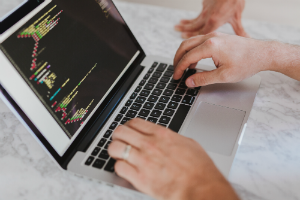 Save your Server IO / CPU with JetBackup & CloudLinux
General benefits and overview of using CloudLinux Integration with JetBackup

For many shared hosting companies, reaching and maintaining a high level of stability can be difficult and at times off the limit. Sudden usage spikes of resources, increase in traffic, and hacker attacks are some of the problems system administrators tackle daily. For years, this has been silently accepted as a norm of this business. It costs money, time and most importantly, it costs client trust.
Why should you choose CloudLinux?

CloudLinux should be a priority for web hosts, particularly those who care about stability security and churn. It is used by 2000+ hosting companies on over 20,000 servers. The web hosts using CloudLinux have reported higher uptime, significant improvements in density (as much as 5x) and 4x decrease in number of reboots.
CloudLinux comes in handy when you have software specifically made for the web hosts running JetBackup from cPanel with multiple accounts, or if you are a shared host, or a design company that hosts sites on behalf of clients.
The Amalgamation of CloudLinux with JetBackup
The amalgamation of the CloudLinux with JetBackup improves the performance on the grounds listed below:
Stability
In shared hosting; the most common reason behind downtime is a single bad neighbor/account that slows down all other accounts on the server. They use innovative Lightweight Virtual Environment (LVE) technology. Therefore, by limiting resource and partitioning per user it shields against performance spikes and ensures stability.
Security
CloudLinux encapsulates each customer by using unique CageFS technology. It prevents users from seeing each other and viewing sensitive data. It also prevents a huge number of privilege escalation and information disclosure attacks.
Efficiency
CloudLinux beats the need to keep server resources idle and provides you the ability to host twice as many accounts on your server, by monitoring and containing resource spikes.
It gives your customers flexibility to choose the PHP version based on their need. This includes the following versions 4.4, 5.2, 5.3, 5.4, and 5.5 as well as more than 50 PHP extensions. It also provides the ability to adjust php.ini settings.
The CloudLinux kernel considers the intricacies involved with the shared hosting server. It protects against symlink attacks and trace exploits, while restricting the visibility of ProcFS to only what is necessary — making your cPanel servers more secure.
Manage resource accessibility
CloudLinux provides accessibility to control the exact resource usage of each website to both you and your clients.