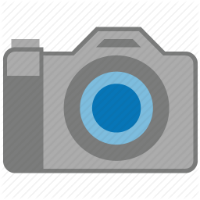 Safely upgrade your WordPress site with JetBackup SnapShots
Introduction: What is snapshot backup?
One of the major challenges of having WordPress's digitised data content & maintaining a backup that boasts data integrity and unadulterated content is overcoming the challenges of ever limited bandwidth and even lesser acceptable timeframes to complete it. SnapShot Backup is JetBackup's new technology that makes it possible for large chunk of data to be backed up within a relatively short period of time without a hitch.
JetBackup makes this possible by backing up data in an encrypted format and then transfers it over to an external storage system. From there on it is uploaded straight onto a backup storage destination.
Benefits of JetBackup's SnapShot Backups
Let's take a quick look at how JetBackup's SnapShot approach is making your WordPress experience so easy.

SnapShot doesn't affect Bandwidth
Data is backed up by transferring it locally over to an external device without involving much data connectivity and thus bandwidth. In this approach the backup application requests an encrypted backup plea which is granted by the work machine or server. Upon granting access this application makes daily updates into a local storage device or destination. Thus data gets saved without having to use any bandwidth.
SnapShot can back up really large data sets
While most backup applications use de-duplication and compression techniques to backup daily data, in case of the first backup run or a backup after an extended period of time demands the large chunk of data to be taken to a separate storage location. JetBackup helps data to be encrypted and taken over to external devices at large chunks and stores the new information in a correct format. SnapShot allows entire server images to be backed up and this helps servers to be restored in factory reset skeletal mode.
SnapShot is able to restore very large data sets
A backup process is not worthy if it cannot guarantee a glitch free restoration process. Trying to restore large amount of data over the internet can be financially and technologically limiting. As SnapShot backup saves data into an external destination, JetBackup's tools can also decrypt the data and it can be restored back into your local machine or server by using a transportable storage devices. In case of restoring a server from bare metal positions (usually occurring after a severe crash) to a standard operating position.
Conclusion
JetBackup's SnapShot recovery system helps you to backup and restore large data from your WordPress account using almost zero bandwidth and little time. Try it yourself and see how easy your online experience becomes in a snap.