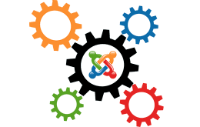 Safely Upgrade your Joomla site with JetBackup SnapShots
Joomla has become one of the most popular open source platforms of today where you can create websites and applications. Now, to make efficient use of resources and to uphold business continuity, it is important that users should have a way of maintaining a backup of their latest files, folders and server that they can restore in case of any emergencies.
JetBackup uses the SnapShot methodology to duplicate, encrypt and store a copy of Joomla's essential data information.
Make sure Joomla is ready to use:
Before you allow JetBackup to make a copy, it is essential that Joomla itself is in optimum condition. To maintain that, this short process is all you need to follow:
Upgrade Joomla Component:
Make sure that you are using the latest version of Joomla. To ensure that, navigate to "Extensions" -> "Extension Manager" page and install the latest version. The file name will start with com_*
Upgrade your Joomla plugin:
To upgrade your Joomla plugin, you have to login to Joomla's backend as super admin and navigate to "Extensions" -> "Extension Manager" page and install new plugin files that start with plg_*
Upgrade your WHMCS add-on module
From the downloaded package, you should unzip whmcs_* files and upload the joomlabridge folder to the WHMCS installation.
Update the folder to the path "modules/addons" so that the full path becomes "modules/addons/joomlabridge".
JetBackup: The snapshot solution to your Joomla backup needs
Anytime you require to take a backup of your Joomla for any reason, the SnapShot feature from JetBackup becomes the perfect solution.
JetBackup first makes a detailed duplicate of your Joomla data, files and folders in an identical manner.
This duplicated content is then stored in a local storage device and this process is done without the requirement of any bandwidth or online activity. Thus this saves both time and money while maintaining 100% data integrity.
Data that is copied onto the local storage device is kept in an encrypted format. This enhances the security factor by quite a few notches.
While restoration, data is taken out of the storage device and pushed back in to the bare metal Joomla structure.
Before the restoration process is complete the encrypted data is decrypted so that it is readily accessible.
Conclusion
If you want a safe and secure hassle free way to do a SnapShot backup of your Joomla, look no further than JetBackup.