Safely Upgrade your Drupal Site with JetBackup Snapshots
A Basic Introduction to Drupal
Drupal is one of the leading, free and open sourced management frameworks. It is written in PHP  and distributed under GNU General Public License. It has huge community which has contributed over 37,000 free modules that extends and customizes Drupal Functionality. They also describe themselves as a Web Application Framework. It meets most of the generally accepted feature requirements when compared to other notable frameworks. It runs on any computing platform that supports both a Web server capable of running PHP and a database to store its contents and configurations.
The Key Security Concern in an Open Source Environment
The primary security concern in an open environment is that bugs may stay in open libraries and infect healthy systems. There have been notable security breaches in the past, caused by bugs, which shows what can go wrong when an open software is corrupted. Though these attacks aren't frequent, but they represent a risk any developer would want to avoid.
JetBackup's Snapshot: A popular tool to back up your resources
The JetBackup's Snapshot from cPanel is the most popular tool to back up your resources. A Snapshot would be a complete backup of an environment. This includes full account backup, files, emails, DNS zone, cronjobs, database, network certificates and stored files on the mounted drives. More importantly it empowers users to make their own backup and restorations from within their web hosting control panel and also emphasizes the importance of safeguarding their important data.
After accessing CPANEL, you'll see under "JetBackup" category an icon labeled "Snapshots":

In the following page you'll find 'Create Snapshot' under 'Jetserver Staging':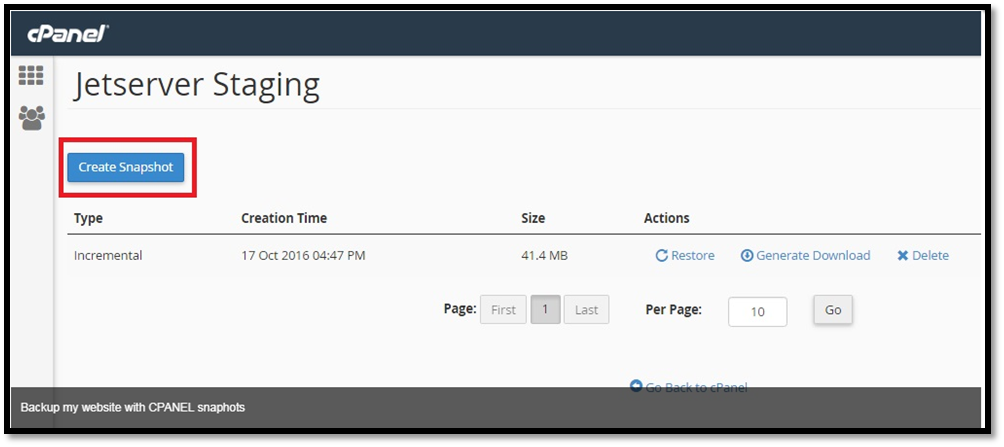 Clicking the "Create Snapshot" button will give you the following response, this marks the start of backup process: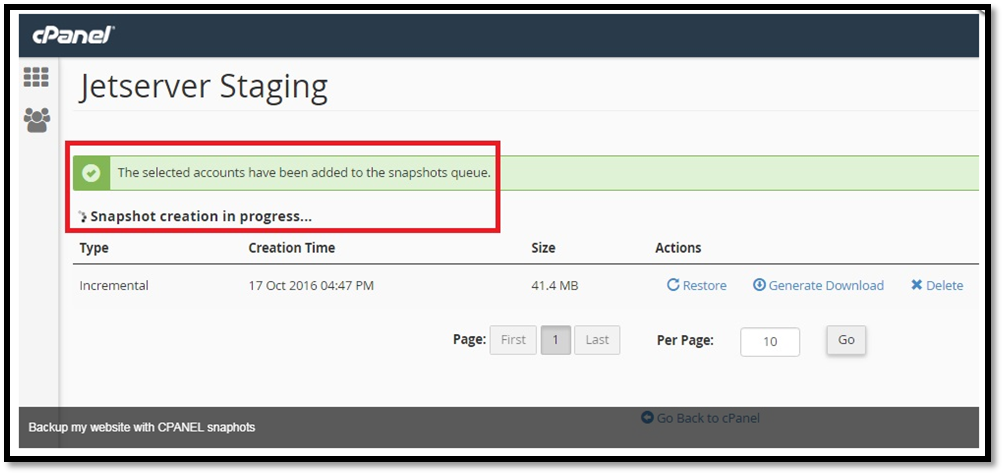 The following appears after the end of backup process: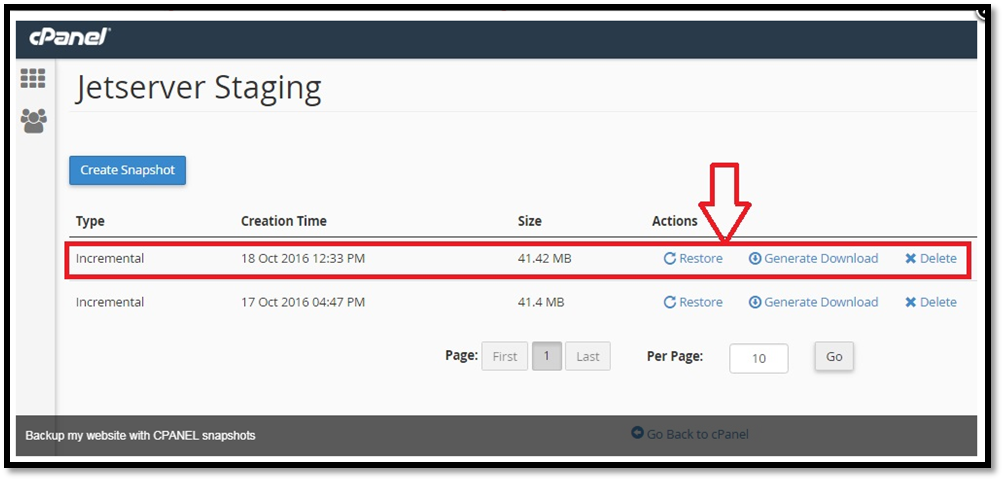 The new line created in the snapshots page is the current snapshot which has just been created. The possible scenarios are: 1. Keep this snapshot backup on the server and use it when needed with the "Restore" link indicated by an arrow. 2. Download the snapshot to your computer, to keep it outside the hosting server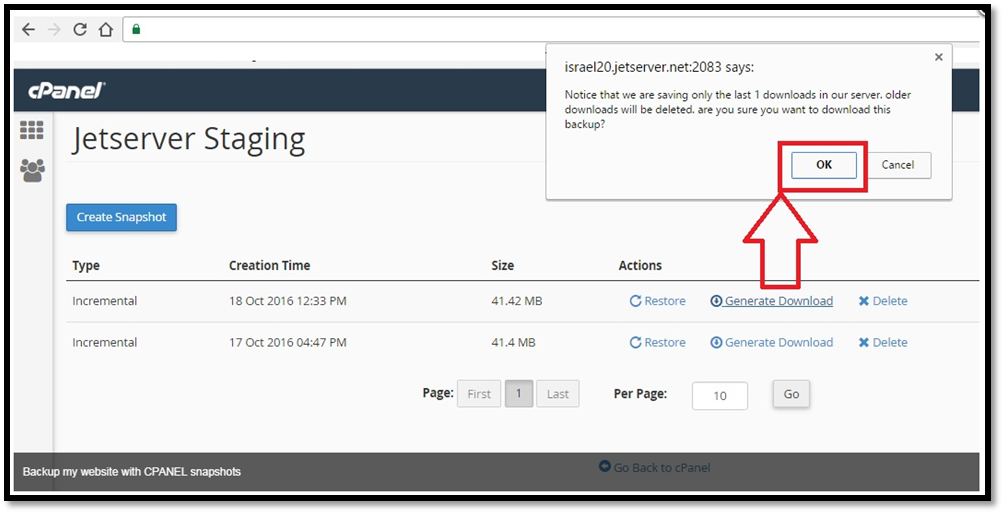 If you click the "Generate Download" link, you'll be warned that the server keeps only the last backup and exporting this backup will result in deleting other backups. Clicking the "OK" button will result in: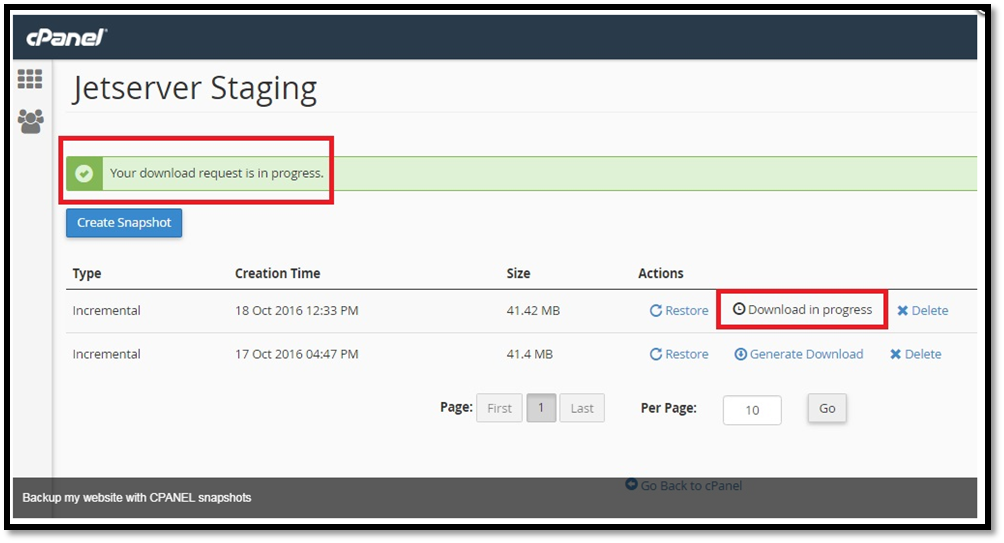 A notification that the download process is in progress. At the end of which, this appears: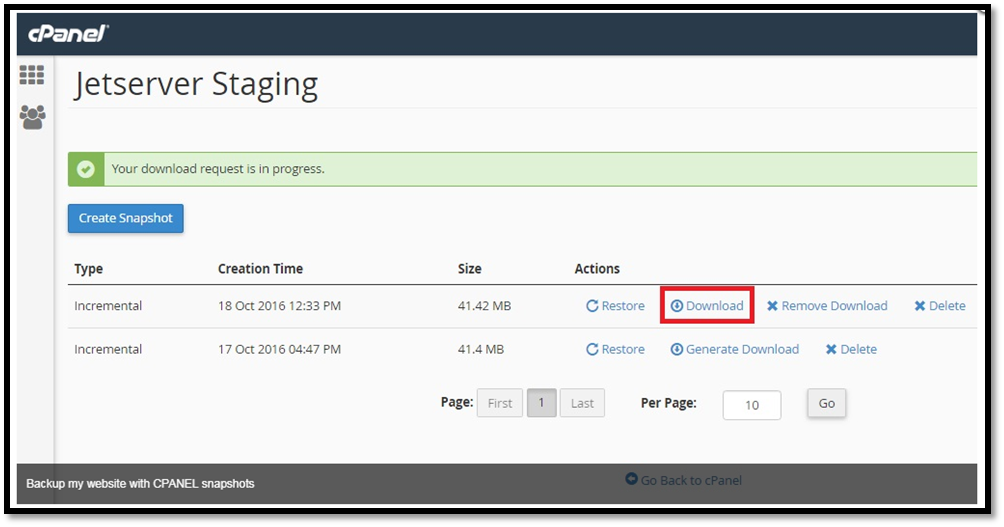 Now Click the "Download" link to save the snapshot to your computer.
Remember to take regular backups
Make it an utmost priority, to take regular backups or schedule this activity to prevent any inconvenience to you and your clients.