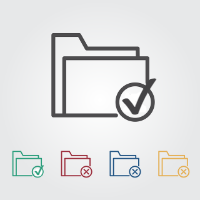 How to Exclude Files/Folders from cPanel Backup
Backing up a website is an important task for any webmaster and system administrator. This can ensure that the website will continue to run, or websites hosted on a server will remain up, even when catastrophe happens such as a server crash or even when major changes in a website are planned to be implemented.
Websites running on a cPanel server can be backed up easily with the use of JetBackup. This third party tool has proven to be a more useful and efficient program for backing up cPanel websites than the cPanel default backup interface, offering functions such as backing up directly to remote destination, remote incremental backups and multiple backup jobs to multiple destinations.
Benefits of Excluding Files and Folders
While backing up a website is necessary, many webmasters are often slowed down by the time it takes to back up a website. Backing up massive video files, for one, can take too much time. Busy webmasters may thus be tempted to skip this critical security chore.
The good news is that certain files and folders on a cPanel server can be excluded from being backed up when they use JetBackup. Thus, webmasters won't have to waste their time in backing up huge folders with images or videos. They don't also have to store huge files that can take up a lot of space in their computers or backup hard drives.
Moreover, excluding certain files and folders can make the backup size smaller and faster for compression. This can facilitate faster backing up of the website or websites hosted on the cPanel server.
Lastly, there are some instances when webmasters find folders that don't change often. Thus it would be impractical to back up these folders. With Jet Backup's ability to exclude files and folders from backing up in a cPanel user, webmasters and system administrators don't have to perform such a tedious task.
Excluding Files or Folders from a cPanel Backup on JetBackup
Excluding files or folders during a cPanel backup is easy and quick on JetBackup. Each backup job on JetBackup has its own include list that users will be able to edit. This exclude list will be piped to rsync. It should be noted that the exclude option in rsync does not support regex; as it is more of a shell glob pattern matching.
To get full information on how to exclude files or folders from a cPanel backup on JetBackup, simply click on this link.
Moreover, it is easy to back up files in multiple destinations and perform multiple backup jobs with JetBackup. These are two tasks that a webmaster unfortunately cannot perform with the default cPanel backup service.
With JetBackup, backing up a website on a cPanel server is not only quick and hassle-free, but can also prove to be less time consuming particularly with the ability to exclude certain filers or folders.  It's no surprise many web masters are turning to JetBackup instead of relying to cPanel's backup service.