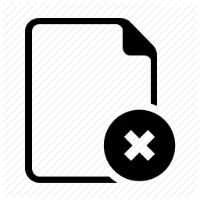 Make your backup faster: Exclude files / folders from cPanel backup
Introduction
One of the most overlooked aspects of making a cPanel backup is figuring out what you need to backup and what you do not. Every other time we go in for a backup, there lays many a file and folder which hasn't been updated or edited since the last backup. Instead of backing up the same data over and over again and waste time and resource, a smarter option is always making up an exclude list that contains files and folders you don't want to be updated every time you start the backup flow.

Benefits of a cPanel exclude list
It saves your valuable time
Any backup process is a time consuming job. All the while you are executing a backup process, your users or clients cannot access the server even if they require so. This could translate into a significant loss of money with the progression of time. Eliminating repetitive data packets not only save you time but also awards you with a more efficient usage of resources and higher customer satisfaction index.
Choose what you want to exclude
JetBackup helps you exclude exactly what you don't need when you are trying to migrate or backup your cPanel. You may choose to eliminate whole files or you can choose to forego folders instead. You can also choose to exclude particular sets of drives or partitions also. JetBackup also offers you the flexibility of excluding everything and only backup certain files and folders according to your requirements.
Custom Exclusion List
JetBackup allows you to have different custom exclude list that you can apply for different backup jobs. And this backup list remains to be edited as per the users discretion. This exclude list is then piped to rsync. Users should keep in mind that rsync's exclude option bases itself on a shell globbing pattern matching rather than truly supporting regex.
Some cPanel generic account files include:
/.MirrorSearch
*/.wysiwygPro_*
*/core.[0-9]*
/tmp/*
/logs/*
/.cagefs
/.cagefs*
/.cpan
/.cpanel/caches
/.cpanel/datastore
/.cpcpan
/.sqmailattach
/.cpanel/*.sock
/access-logs/*
*/error_log
/public_ftp/*
Generic user's backup/cache temporary files include:
*.jpa
backup-*.tar.gz
cpmove-*.tar.gz
site-*.tar.gz
*/com_akeeba/backup/*
*/backupbuddy_backups/*
public_html/cache/*
tmp/*
logs/*
softaculous_backups/*
*/wp-content/uploads/wpcf7_captcha/*
*/wp-content/widget-cache/*
*/wp-content/cache/*
*/wptsc-cachedir/*
Conclusion
We gave you a short look at some of the more easily excluded files in cPanel for JetBackup. Careful analysis by the user is the only way to create a comprehensive Include-Exclude list according to your specific needs.