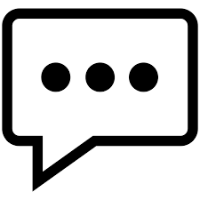 Join the Discussion with the JetApps Forum
When you run an online business and have a lot at stake, it always helps to be a part of a likeminded community that knows and understands your problems and is able to help you with your various queries. Who doesn't need a group of industry minded individuals who range from the expert to a fellow beginner like you? JetApps provides a solution to to your need and provides you with the access to the JetApps forum at https://forum.jetapps.com/
Salient Features of the JetApps Forum
No matter what your queries might be, the JetApps Forum provides you with a platform where you can present your problem to a community who shares the same resources and values and are always eager to help. Be it cPanel or WHMCS addons, you are able to create any thread that you need assistance in and start a discussion.
The Documentation section holds an array of different topics from where you can mind many valuable resource documents pertaining to JetLicense, JetBackup and WHMCS Addons.
The Feature Request area helps you to submit your own idea and on basis of that you can interact with a plethora of users coming from different background and needs to realise a bigger vision. All of this becomes possible due to your participation in the JetApps forum.
Join on-going discussion and offer your expertise. The more you interact, the more vistas and opportunities open up for you and your business.
The JetApps forum also provides you with a real-time view of all posts, topics and members for better navigation and easier discovery of your intended subjects.
Why should you join the JetApps Forum?
JetApps forum provides you quick links for various posts, topics, discussion threads that you will need to refer to during the course of your online business.
JetApps gives you easy and quick access to documented resources that are invaluable
JetApps Forum helps you to identify, solve and mitigate problems with the help from a community of similarly attuned JetApps users.
This community forum enables you to interact with people where you can present your own innovative ideas and obtain necessary feedback & move forward towards your very own online business revolution.