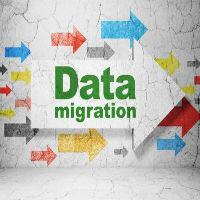 Easy cPanel Server Migration with JetBackup
Traditionally, we look at a backup process like it is a worrisome exercise that demands time, money and bandwidth. However, JetBackup is here to change our perceptions and bring some well deserved ease and functionality in our lives.
A backup process follows the following timeline, all of which is aptly supported by the various tools incorporated within the JetBackup application
Emulating data duplication for backup
Encryption of duplicate data
Storage of duplicate data at local storage device
Decryption of stored data during restoration process
Restoring exact data image for server restoration
cPanel Server Migration : The JetBackup Way
Let's take a look at how we can systematically perform a Server Migration using JetBackup
Using a Disaster Recovery Management tool within your JetBackup is the first step in server migration. The user is required to execute the "Schedule DR Clone" functionality so that the cloning process is able to take an image of the server in its current position at reproduce it onto another server.
Users should keep in mind that this process takes a greater amount of time if he or she is doing it for the first time or after a long gap. The accumulated data build up requires a greater amount of dedicated transference and encryption. Let us schedule this whole process in the first night.
During the second night, users should repeat the process again. This time only the changes made between the two updates are copied and the only the newly generated files are duplicated on to the backup server. This takes a significantly less amount of time (usually 1-3 hours) and the user should take note of this duration.
During the third night, the user is aware of the expected migration time frame and can alert clients that the migration from one server from the another will take place between, for example, 00:00 – 03:00. Please bear in mind that during this time, no changes to the original server should be allowed.
There you have it. Follow these instructions to the tee and you have successfully migrated your cPanel server without any hassle.
Conclusion
It is important the server is not updated or altered during the migration hours. Users can thus limit POST actions & close cPanel / FTP ports to prevent clients from making changes to their sites. This will lead to a smooth operation and easy finish for an extremely important function for cPanel servers.