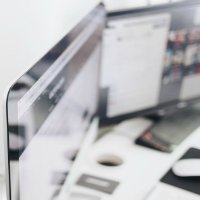 cPanel's Backup Booster – Skip the Emails!
Backing up client's mail folders is not typically a preferred task of hosting providers. For some administrators, many of these emails are full of junk, take up precious inodes, and can take up substantial disk space on a server.
cPanel server administrators can have different reasons for disliking client email backups, but a primary concern is the large size of hosted emails. This will not only translate to significant time spent backing up emails, but also in restoring the data. The large size of archived emails can also take up a major amount of hard disk space on the destination drive. With these facts in mind, server administrators may decide that it would be best to skip backing up the email directories altogether. JetBackup makes this a very easy process by delivering simple exclusion tools for backup jobs.
Skipping email files and directories
With JetBackup, cPanel server administrators need not be inconvenienced in backing up their clients' emails. They can exclude these files and folders from any backup job, which can make their jobs easier and their backups much faster overall!
Each backup job features an editable exclusion list that can be used to specify files and directories to skip during the backup process. Users have the option to skip contents of their client's inbox while backing up email settings like passwords and account info. Each individual backup job has an exclusion list that can be used to skip many different file types and locations. You can also use the asterisk * as a wildcard character to match patterns in excluded files and folders.
The image below shows the exclusion window:

To specifically exclude mailbox contents, use the following exclusion rules:
mail/*/*/cur/*
mail/*/*/new/*
mail/*/*/tmp/*
mail/*/*/.Drafts/*
mail/*/*/.Junk/*
mail/*/*/.Sent/*
mail/*/*/.Trash/*
mail/*/*/dovecot.index.*
mail/cur/*
mail/new/*
mail/tmp/*
mail/.Drafts/*
mail/.Junk/*
mail/.Sent/*
mail/.Trash/*
Please note that even though your mailbox contents will be excluded, your email settings such as account information and passwords will still be included in the backup.
Please visit our documentation for more information on JetBackup's exclusion feature.