cPanel Backup Crons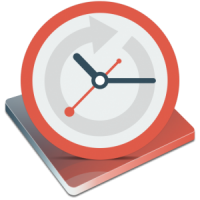 JetBackup is the leading solution for cPanel and WHM backups. Website owners and operators know how essential the task of backing up data is. One accidental deletion, one virus or malware, one hardware failure – these are some of the possibilities that can destroy a website and its content. Without a proper backup, most likely you will have to build your website from the ground up again, so that it will run like before. This entails a lot of work and a lot of time, and can be highly discouraging when you do it all over again, since you know you have done that type of work before when you first built your site.
Part of Jetapps.com's cPanel backup service is being able to back up a number of things – from cPanel accounts, databases, cron jobs, emails, DNS zones, etc. In this article, we will look at cron job backups and how useful it is, as well as how JetBackup is very helpful in this task.
A cron is defined as a utility which schedules a script on a server to run automatically, at a predetermined time and date. A cron job refers the task that is scheduled. As we can see, a cron job is very useful when it comes to automatic and repetitive tasks. Most website operators use cron jobs since it only requires you to set it up once, and then it will run by itself at the appointed time. It is also essential to back up cron jobs, especially if you have written a number of them.
The JetBackup software allows you to perform a cPanel cron job backup, since it is one of the useful functions of the program. It is a breeze to do this, thanks to its user-friendly GUI. The multiple backup jobs themselves you can schedule as well, and you can choose specifically what to back up and what not to back up, cron jobs included.
JetBackup allows you to back up multiple accounts onto multiple destinations of your choosing. The data can be backed up onto a local server, a remote FTP, remote SSH, or cloud servers like Amazon S3 and Dropbox.
A great feature of the software is point-in-time incremental backups, which simply means that future backups (after the first full one) will only eat up space from files that were changed or updated, making the whole process a more efficient one, time-wise and space-wise.
This backup software courtesy of Jetapps.com has a lot of features and it would be good if you could try them out so that you can make your own conclusion about it. There is a demo of both cPanel and WHM located in the Jetapps.com website so you can navigate around the GUI and test for yourself. Additionally, if you want to experience the full power of JetBackup, you may purchase a license and install it in your system (we'll give you detailed installation instructions). Don't worry, because the purchase comes with a 7-day money back guarantee in case you are unsatisfied with the product.