cPanel Backup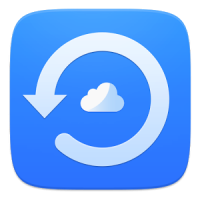 If your website is in need of a competent and high-quality cPanel backup service, then look no further than Jetapps.com and its backup products. They are easy to set-up, easy to use, does not cost a lot of money, and more importantly, it works.
Jetapps.com offers various types of backups, from specific backups like selected email or database backups, to a cPanel full backup should you require it. You no longer need to worry about your data being deleted, even when you switch servers or as you constantly update your site.
Creating a new backup job is very simple. This short tutorial will show you how to take backup from cPanel, or how to generate it, with relative ease:
Simply navigate to Backup Manager and choose Backup Jobs, then select Add New Job. You then will choose the job name, job type, and select from the other drop down menus you find on your screen. It's that simple. You can also select the folder in which to copy the files to, which accounts to backup, any files that you want to exclude, and even make a backup schedule (every Monday, or every day, or every month, depending on what you prefer).
Jetapps.com also allows you to restore full cPanel backup, should you wish to do so. It's also a very simple process that really does not require much technical knowledge. Simply navigate once more to the Backup Manager, click on Database Backup, select the database you wish to restore, and click the Restore button. A pop-up will appear informing you of some details before making you decide to proceed or cancel with the restore. If you want to restore, then once again click the Restore button and wait until the backup restore is completed.
One of the features that Jetapps.com products offers are multiple remote destinations. You can choose to backup locally or to other destinations directly such as Dropbox and Amazon S3. Another feature is incremental remote backups, where the power of hardlinks are used in order to consume less space during backups. These practical and very helpful solutions are guaranteed to make your life easier when backing up important data or even restoring it.
Should you wish to perform a demo of the products, specifically for cPanel, simply head on to demo.jetapps.com/cpanel, type the username "demouser" with the password "demopass" and try on the product itself so you can see how easy it is to use and how it works.
Installing the program is easy as some instructions can also be found in the website. A detailed instruction guide will be provided once an order is placed. Troubleshooting videos are there too for you to view when you want to figure out something, as well as several walkthrough guides (video examples) that show you specifically how to perform certain tasks.
Jetapps.com, aside from offering demo services for its backup products, also offers a 7 day money back guarantee for all new services ordered, if you are unsatisfied with the product.