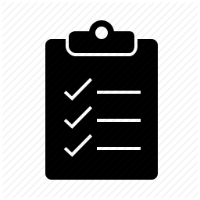 Advantages of JetBackup Manager over cPanel backup
JetBackup is a popular backup solution powered by cPanel. It is capable of backing up all the account information of your cPanel account swiftly and efficiently. Besides creating a backup of your accounts, it also offers a plethora of features which are otherwise not offered by the traditional cPanel backup.
JetBackup is available at a price of $3.95 per month.
JetBackup Manager has many advantages over the traditional cPanel backup. We've listed some of them below.
JetBackup Manager can backup your account directly to the remote destination.
It has the ability to self-restoring the GUI for cPanel and WHM users. It offers essential restore features such as full account restore, single file restore, SSL certificates restore, email restore, database restore, and many others.
It offers the option to restore only specific files from the local or remote backup.
You can download all or specific files from the remote or local backup.
It features the DR Mode which enables cloning of accounts by schedule to another cPanel server or between servers.
JetBackup utilizes "Point in time remote or local incremental backups" to backup your accounts which enables to backup using lesser space using hard links. For instance, a backup rotation of a 2 GB cPanel account will only consume 2GB along with 14 days of new or modified files.
JetBackup Manager possesses the native CloudLinux support which can be utilized to put the backup process inside LVE. The performance of the backup process remained intact even if it was tested on crowded servers during heavy traffic.
JetBackup can be scheduled for multiple backup jobs to multiple backup destinations, such as Dropbox, Drive, Amazon S3, Remote FTP, Remote SSH, in addition to local backups.
It can be utilized to limit backup space or inodes for users.
It provides WHMCS module to sell backup services. The JetBackup WHMCS module can be utilized to create backup products for your clients without much effort, and these products can be linked to existing hosting accounts. The WHMCS module will help to calculate the amount of backup space used and generate an invoice inside the WHMCS client area directly.
It offers to provide API Access for allowing system backup or restore.
Last but not the least, it offers to limit jobs per reseller or package. This means JetBackup Manager offers additional value to the hosting clients. One can avail it by enabling backups as per the cPanel package, or higher charging for packages having a potential to generate extra revenue for the hosting company.